My Book Wishlist:
---
1.The Shadowhunter series! I've already read most of these books, but have been struggling to buy the last couple of books, so I've decided to ask for a new complete boxset that will look nice on my new bookshelves. I really want to just read these books from start to finish, so I do hope I find these on Christmas Day!
---
2.The Sarah J. Maas books. I think I've asked specifically for the 'A Court of Thorns and Roses' series, and I've heard such good things about it and the fandom for it is massive! I can't wait to get into it and see all of the hype. I know that it's going to be absolutely amazing, and it's going to be so worth it to read something that's been crafted so carefully.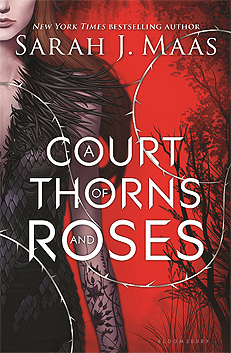 ---
3. Lonely Planet travel guides. I've been really getting into traveling lately, and can't wait to get started on some new adventures. So I would love to receive some travel guides, so I can start planning where I would like to visit next. There's something so exciting about reading about these different cities, and what attractions there are and food to try out – just hoping that you'll be able to go and visit soon.
---
4. Collection Editions. I would love to have some really pretty, collection, hardback editions of books. It's really nice to have some that are just for displaying on bookshelves, especially if they are ones that are important to you or your favourites to read.
---
5.The Night Circus. I loved Caraval, so expect that I would love this book too! There's something so magical about reading a circus themed book, and they are always my favourite to get sucked into. I can never put them down because I just enjoy reading them! They really are an escape from daily life.
---
What books are on your wishlist this year?
Merry Blogmas! X